Rice Canyon & Snake Loop Trail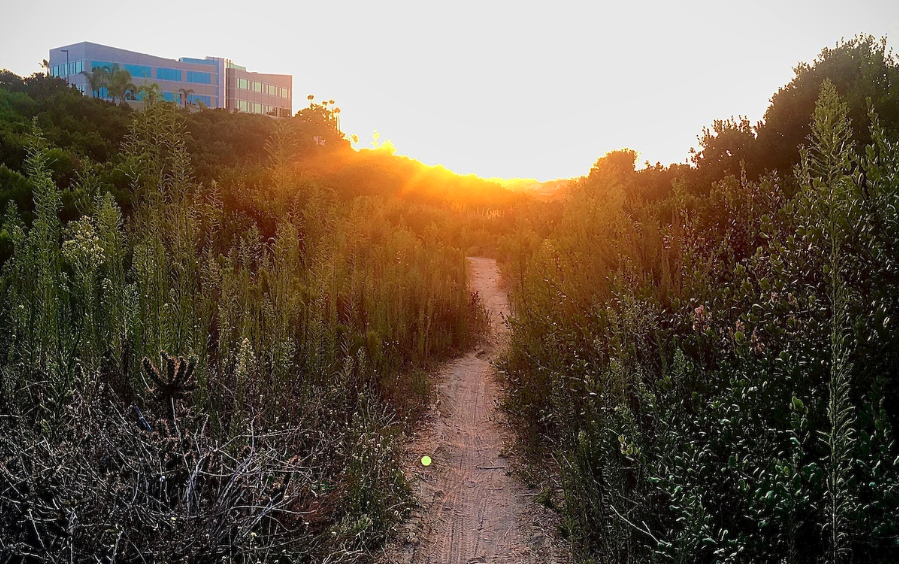 Snake and Rice Canyon Loop is a 8064 popular intermediate route located near Chula Vista California. This mountain bike only route can be used both directions and has a moderate overall physical rating. This route includes 4 trails. This route climbs 93.5 with a max elevation of 136.5 then descends -99.8.
This central Chula Vista canyon loop route has been a favorite with trail users for years but only recently has been adopted by the city to officially allow mountain biking. An easy neighborhood route down Snake Trail (a south bay classic that is recommended directional downhill - east to west) and with some road connections down to
Rice Canyon
heading back east.
A few bridges have been improved along the route and regular trail work will continue by SDMBA and other local advocates and volunteers in partnership with the city on this project.
Public parking is available at Discovery Park or at the small lot at the east end of
Rice Canyon
at the Demonstration Garden. Please avoid parking at the YMCA or Home Depot.
Please follow all signage and stay on designated trails. Bring your trail etiquette and a bell. Have fun!
Chula Vista Canyon Trails
on
Trailforks.com