Staff and Board of Directors
Executive Director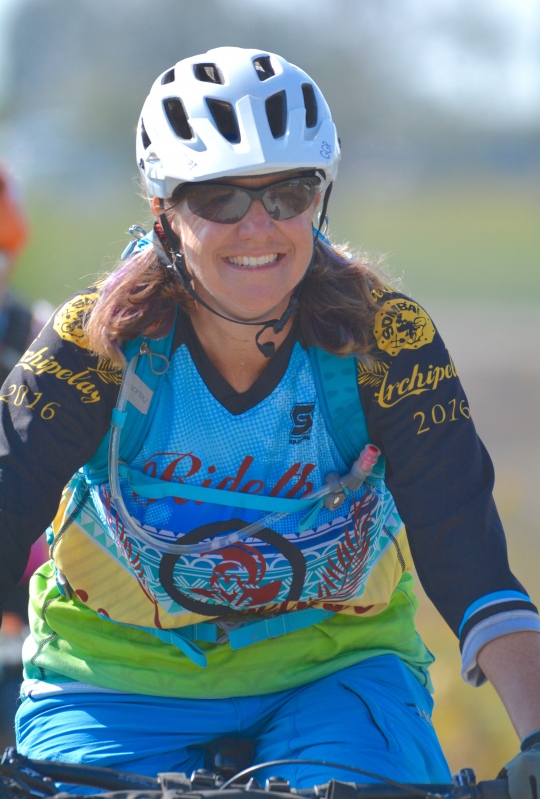 Susie Murphy
ExecutiveDirector@sdmba.com
Susie Murphy started riding mountain bikes in the early 1990's in order to follow her husband, Sean Murphy, who had taken up riding with their young daughter in a backpack. She just needed to keep on eye on them, but they soon discovered a family pastime that took them on many adventures. Some of their best times were camping at Sea Otter, traveling to races down in Baja, and going to 24 Hour races with all of their friends.
Susie's first race was in 1995 at Callaway Vineyards in Temecula. She hrew up in the first quarter mile and ended up coming in third. She won a Rock Shox hat! Susie did her last race in 2005 and won the Am Cup Series Super D State Championship for women over 40 while her daughter won the same title for women under 18. In between she entered a lot of sport division races in California, Arizona and Baja California and occasionally brought home some hardware.
Susie has volunteered in the cycling community for many years with over 25 years with groups such as the San Diego County Bicycle Coalition, the Mountain Bike Assistance Unit at Cuyamaca Rancho State Park, Go Girl, the Trek Superstores Women's Team, Big Bear Women's Only Weekend and Girlz Gone Riding. Now rides for her are a little slower (with a few lift rides thrown in), races few and far between, and bikepacking may be the new thing!
Susie is so happy to have landed her dream job as the Executive Director of SDMBA. She finds meeting and learning from all the dedicated volunteers and land managers both locally and nationally amazing. She learns new things every day about San Diego. Susie gets to ride new trails and dream of even more as SDMBA works as a team to get things done to make mountain biking and trails better for everyone.
Trails Coordinator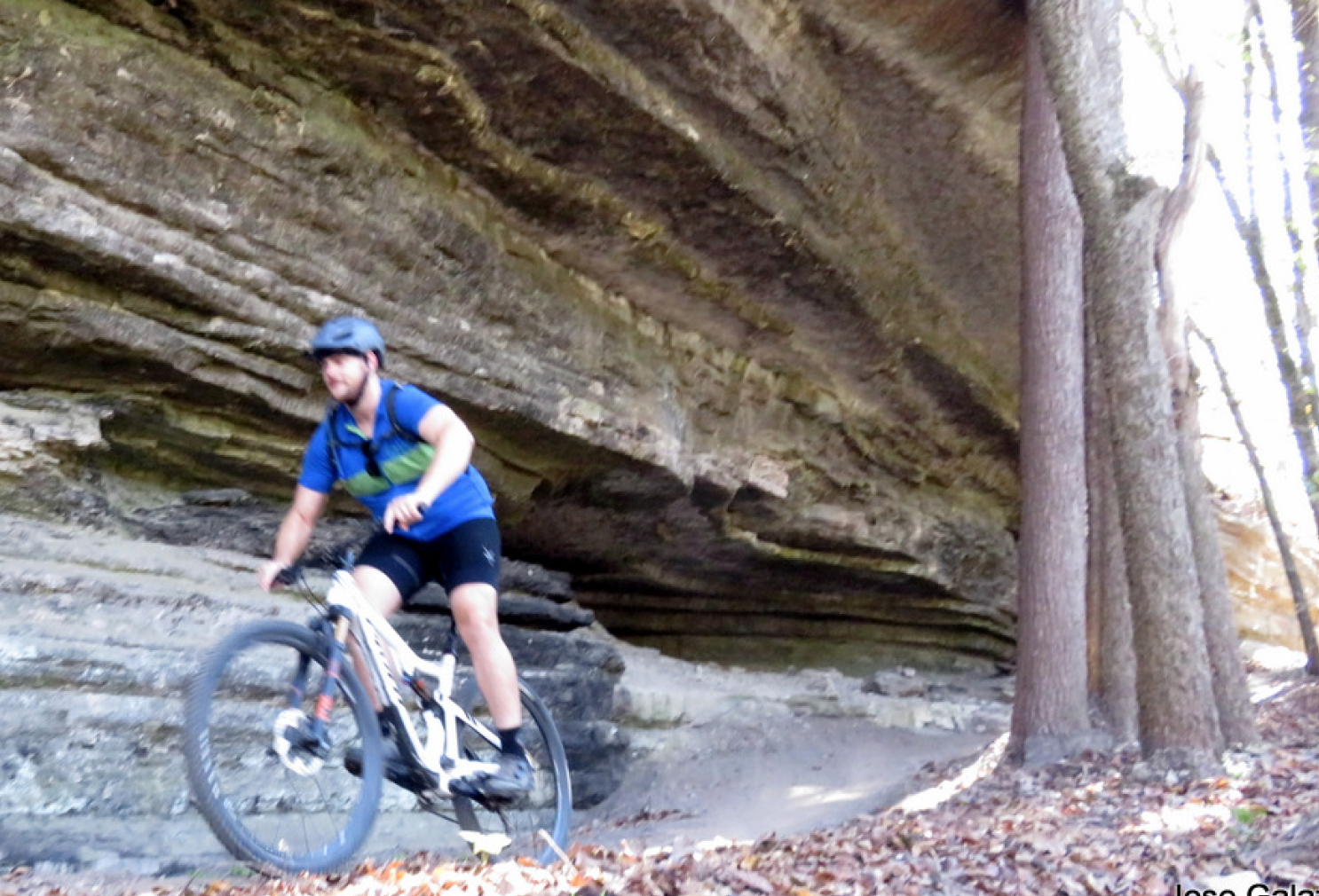 Ben Stone bens@sdmba.com

Ben Stone is a San Diego Native, he found his interest in Mountain Biking later than most, but became involved in Advocacy during the first round of closures in Mission Trails East Elliott. He has brought his experience in working with other non-profit boards and running a small business to his position in the San Diego Mountain Biking Association. He has been our San Diego County Liaison for several years, has worked on the Mission Trails Master Plan, lobbying for approval of the 13 acre bike skills park in Deerfield, lobbying Federal, local authorities and private land managers for access to the historic Stowe Trail, worked closely with private developers to provide trails within their developments notably Fanita Ranch and Village 13, helped mediate a compromise in the Tijuana River Valley for access to trails that Mountain Bikers had been excluded from, and took over as Advocacy Chair in 2016. He continues to reach out to a variety of land managers to come and speak on a monthly basis about local issues in San Diego relating to Mountain Biking. He also enjoys a good amount of trail work and rides regularly all over San Diego County.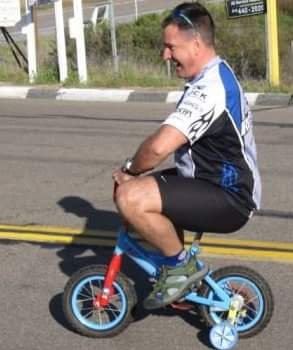 Kevin Loomis - President President@sdmba.com
Kevin loves to ride. Every trail he sees, his first thought is the ride. Every mountain range - the ride. Every obstacle - the ride. Riding gives him an intense peacefulness he yearns for when not riding. Living in San Diego allows me to ride year-round - an insane blessing.
This yearning is why he became President of SDMBA. Three years ago a favorite trail system was scheduled for closure. After far too many trails were closed, he decided it was time to stand-up and do something. After joining SDMBA, Kevin formed the Advocacy Committee. From there he became a board member and then President. Realizing change was needed, SDMBA became more proactive and aggressive. The results have been impressive. Legal trails are being added to San Diego with agencies asking us to build more! Membership is at an all-time high and trail user groups are uniting towards more trail. More importantly - people are standing-up, getting involved.
Kevin is married to his beautiful wife (20 years) who rides. His daughter (12) and son (9) both ride. His favorite trail is Big Laguna and Noble Canyon - but has started to shift towards PQ, Black Mountain and some upcoming legal, epic routes. His favorite food after a ride is Pho. His worst crash was on the staircase at Noble. Broken and bloody, his wife took the opportunity to race me back to the car.
To Kevin, most everything is like a ride. The harder the climb, the better the descent - you only need to pedal for an awesome ride.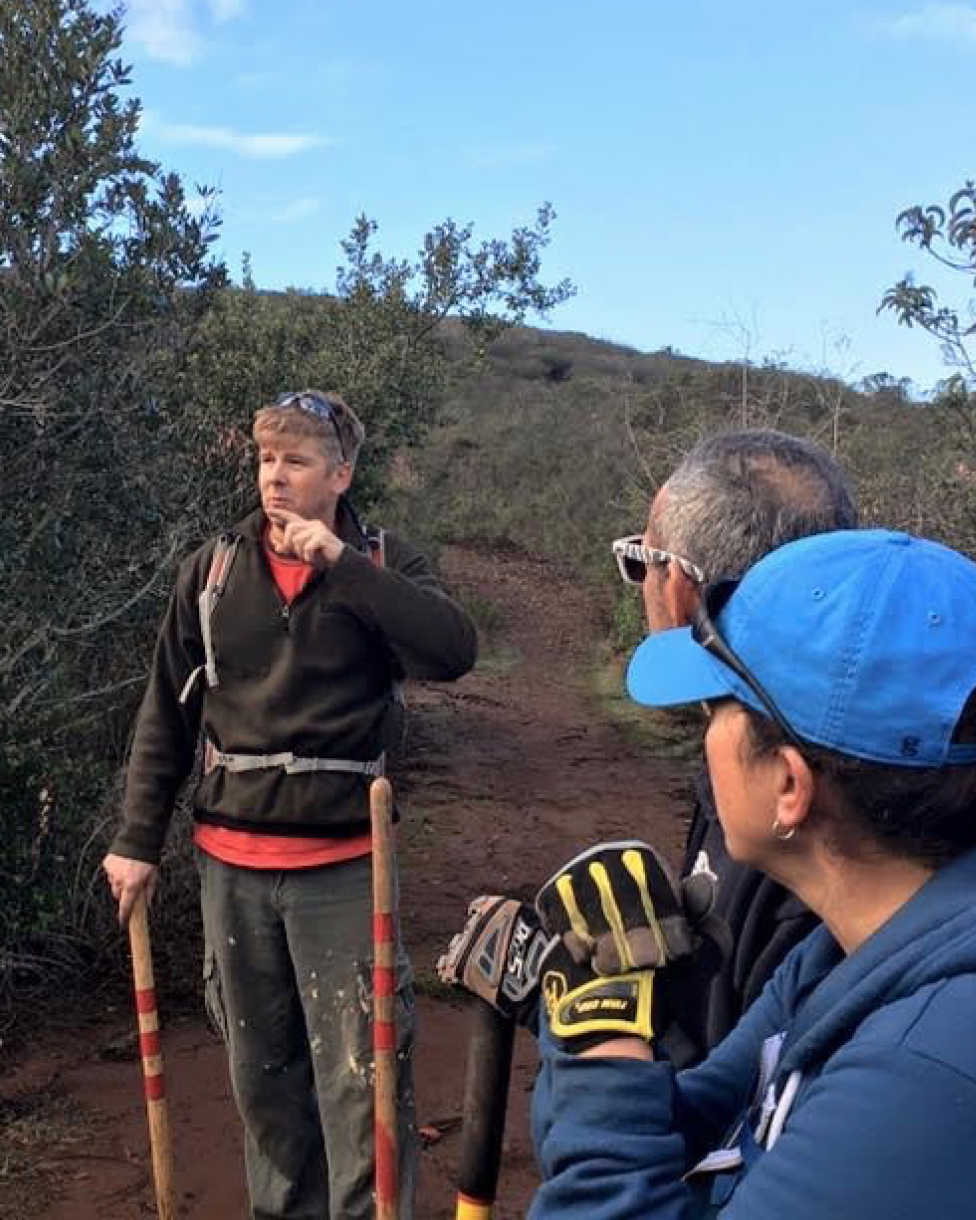 Starting at age 4 with the infamous Schwinn Stingray in the streets around is house in Torrance, CA, Matt has been riding bikes most of his life.
He moved to San Diego in 1988 to attend UCSD and "discovered" Los Penasquitos and a passion for mountain biking quite by accident. "We used to chase the cattle on our bikes" Matt explained. "The joy of exploration and freedom in open space has kept me captivated ever since!"
He has lived within riding distance of Penasquitos ever since and has seen many changes over the years. In 2006, he fell into advocacy with the pending closure of the Tunnels in the adjacent Del Mar Mesa. Over the next decade, he met many of the people who helped create and maintain the San Diego Mountain Bicycling Association. Matt quickly discovered the joy of trail work and became more and more involved in various events to support trails in San Diego.
In 2012, Matt joined the Los Penasquitos Canyon Preserve Citizen's Advisory Committee with hopes to make changes to the canyon where he began mountain biking. In 2016, success was realized with the reestablishment of some of the tunnel trails closed in 2008.
Beginning in 2014 with the approval of the Black Mountain Open Space trail plan amendment, a fledgling relationship bloomed with the Rangers there. Over the next 3 years, he organized and led the completion of nearly 5 miles of new single track, entirely completed by an army of volunteer labor.
Matt's hopes are to continue to build on the successful relationships between city planners, staff, and community official to continue to improve trail opportunities for all mountain bikers and ensure there are sufficient trails for generations to come.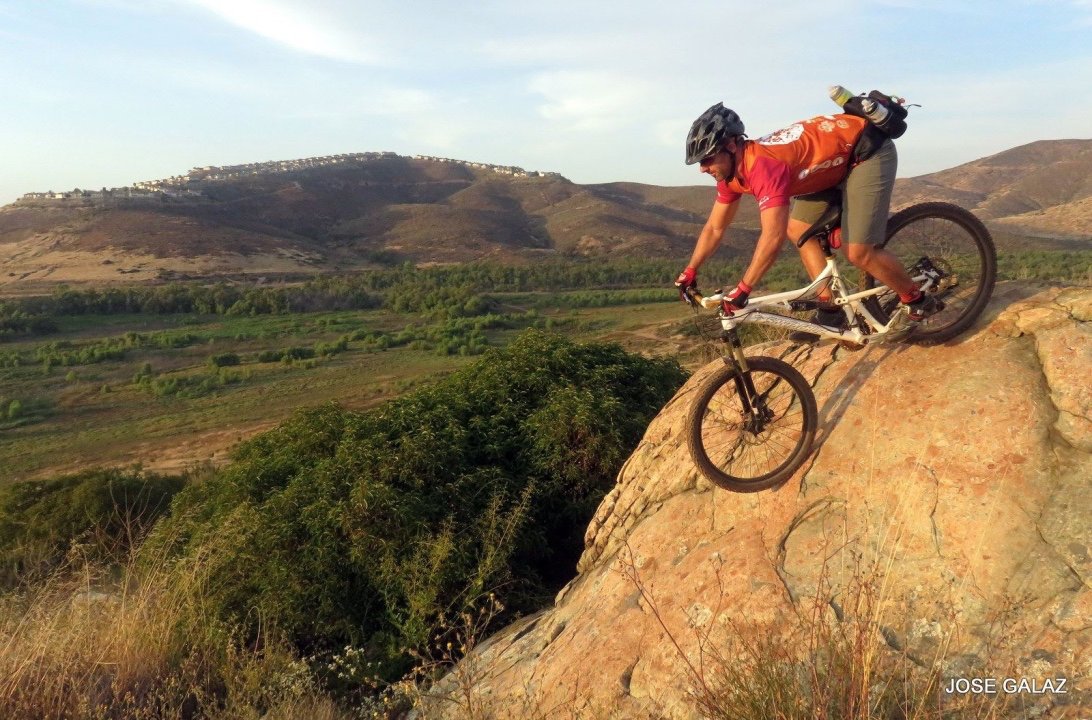 Joshua Bonnici - Sponsorship Committee Chair
Josh has been mountain biking in San Diego County since his teenage years, learning a love for the sport with his father. After attending college at UCSD, then later Law School at Thomas Jefferson School of Law, he picked up where he left off and starting riding local trials again. In 2012, he started his own law practice, focusing on helping injured and disabled San Diegans fight insurance companies. With his passion for the law, and riding his bikes, he decided to combine his passions to make San Diego even better. He's recently joined the SDBMA to help in connecting local professionals with the group, find sponsors, and provide legal advice and protection to members. You can usually find Josh shredding the Tunnels at PQ, single track at Black Mountain, or his old stomping grounds around Lake Hodges and Daley Ranch. Josh is excited to bring his passion and knowledge to help SDMBA's mission!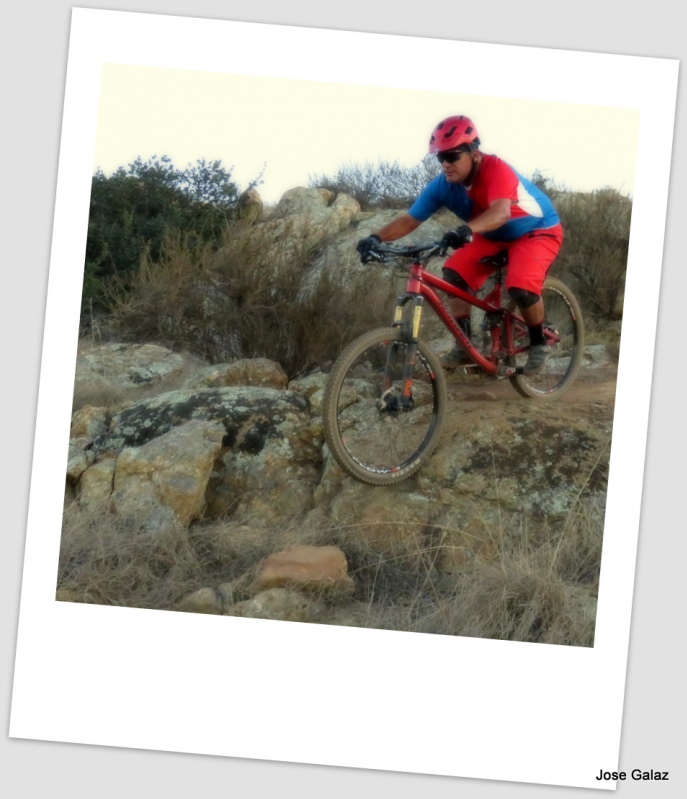 Jose Galaz has been on the SDMBA Board since January 2015, but has been riding mostly in the South Bay for years!
After finding out that his favorite local trail was in danger of getting closed he got involved in trail advocacy and continues to volunteer with his local club, the Bonita Bikers. Jose is also as the SDMBA trail liaison for Sweetwater Regional Park, the Otay Valley Regional Park, and pretty much everything SouthBay.
Jose enjoys leading group rides of all levels, loves to travel to exotic destinations, like Spain and Peru, with his bike. He likes to show trails to friends. And even though he doesn't consider himself a photographer, he always rides with a camera so make sure to look good and smile next time you ride with him :)
Youth Programs Committee Chair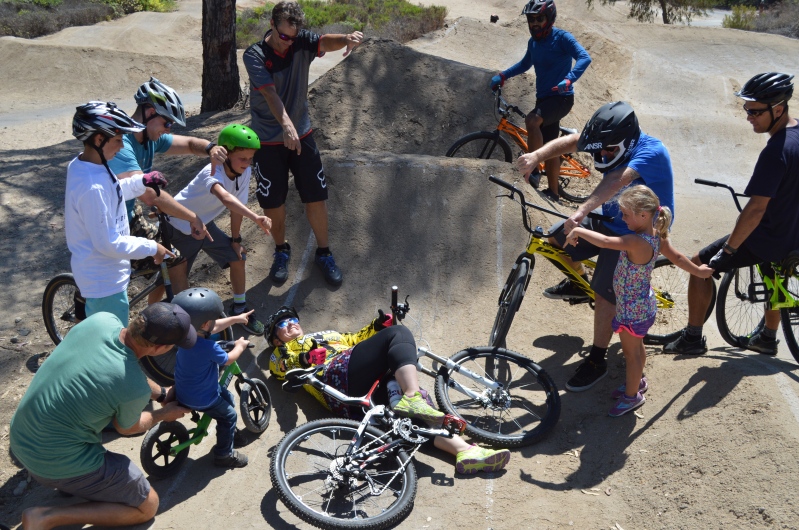 Skii is also knowns as Bicycle Mum. She is an Aussie born world traveller and lover of bikes, beers, the occasional umbrella drink, and the sound of kids figuring out that they can do really cool stuff by themselves. There is nothing better than the "woo hoo's" that come when a kid learns to ride and gets that first downhill at full speed, or when they ride up and over an obstacle and the shriek of joy and the big cheesy grin when they really "get it". That is the best!
Skii is not much of a mountain biker; in fact, she am not much of any kind of biker, but she rides a bike every day and she loves it. She loathes driving, especially for local stuff, just about all of her grocery getting and errand running, as well as her commute (to her full time job with the San Diego County Bicycle Coalition) is on a bike. She has been advocating for better bike infrastructure for the last two years here in San Diego and our South County where she currently lives.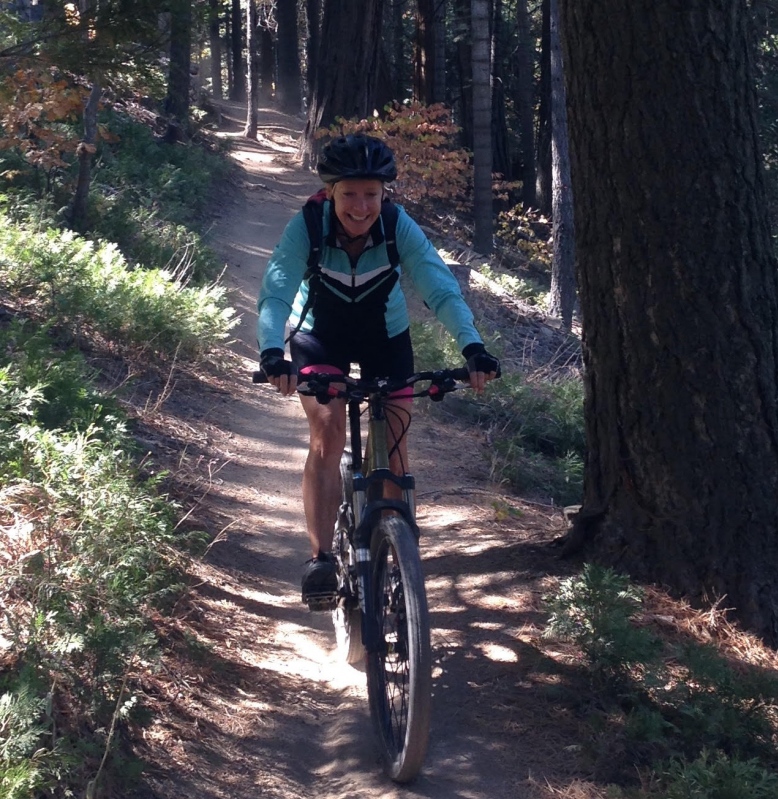 Renee Halsch - Secretary
Renee moved to San Diego in 2013 after spending 39 years in Denver, Colorado with her family. She has two sons, (one in Mission Beach and one in Colorado), an identical twin sister, and more than 25 extended family members. Her youth was spent camping, hiking, riding motorcycles, bicycles and enjoying the beautiful Rocky Mountains. Mountain biking has been her exercise of choice and passion for many years, and in spite of two broken wrists (one in Moab and one in Colorado), she continues to love riding. Getting to know San Diego county and the many trails it has to offer is a personal goal and one of the reasons for joining SDMBA. Other reasons include growing the sport in our county, advocating prudent trail use, and mentoring our youth.
She brings prior non-profit (board) experience with the Colorado Women's Chamber of Commerce to our board.
Renee has worked as a Financial Advisor her entire career including Merrill Lynch and MassMutual. She is currently an Advisor at San Diego County Credit Union.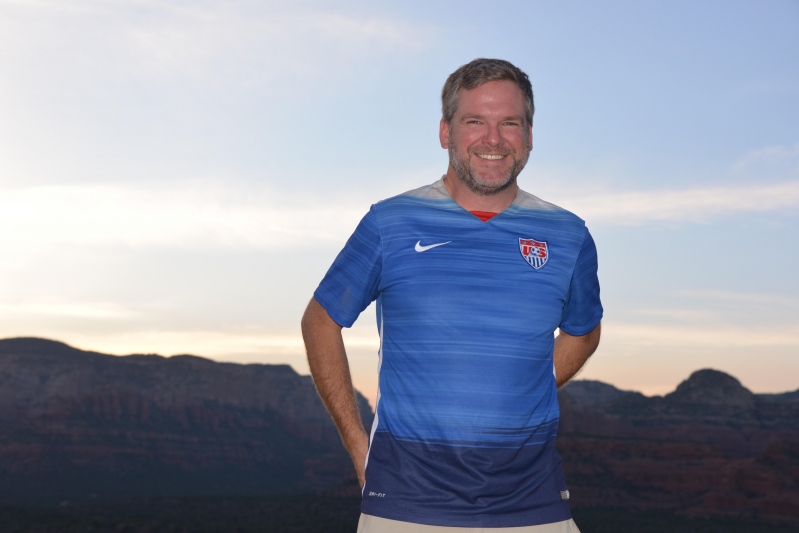 Tim Ingersoll - Media and Communications
Almost native San Diegan Tim Ingersoll moved here when he was two, and has been biking in and around the region almost ever since. Tim got the mountain bike bug while attending college in the Bay Area and has been an active and avid cyclist ever since. Focused on all-mountain trail riding, nightriding and downhilling much slower than everyone else, he's also an active supporter of the local cycling industry. By day, Tim is communications director at the West Health Institute and an irregular freelancer for various publications in the region.
Al is a recreational mountain bike rider who ventured into mountain
biking from the suggestion of a training partner that Al met in the
Triathlon Club of San Diego. Al quickly learned that in addition to
the aerobic and anaerobic benefits of mountain biking it was downright
fun and he has been an active mountain bike rider since. Al credits
the San Diego Trek Girls and their monthly group rides for their
invaluable instruction and exposure to the many great trails we have
in our area.
Al is a retired Special Agent with IRS Criminal Investigation who
conducted and supervised investigations involving tax and money
laundering crimes. Al has also been the Treasurer for several
non-profit organizations including the Triathlon Club of San Diego,
Rancho Bernardo High School Foundation, Rancho Bernardo Recreation
Council, and the Western Michigan University Alumni Association.
Al strongly believes in the SDMBA mission to maintain, improving, and
increasing access to sustainable trails in this great place we call
home.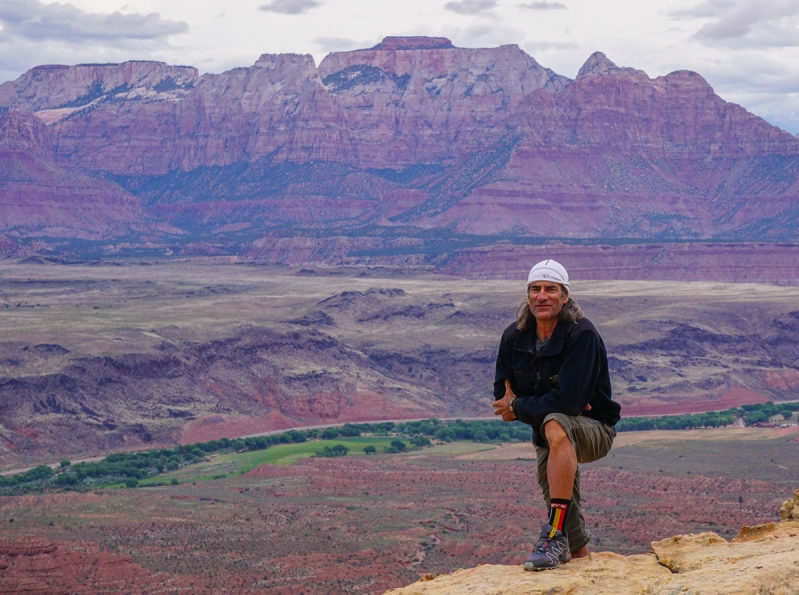 Don Sutton
Don is pretty much an outdoor guy. His early experience began at age 10 backpacking with his dad to the Sierras'.ever since Don anxiously awaits his next mountain adventure with skis, bikes, or dogs. He has lived in San Diego since 1981 when he started graduate school at UCSD. Shortly after he became a professional road cyclist logging tens of thousands of miles a year training throughout San Diego County. He jumped on the MTB wave in the late 80's and for a couple of years was a member of the national team.
An avid member of the Idyllwild Mountain biking community he has spent 15 years working with riders and land managers to develop the trail networks in the Idyllwild Mountain area.
Now retired, for the majority of his professional career Don used his PhD working at the San Diego Supercomputer Center at UCSD mostly architecting scientific web portals aimed at curating, storing, and allowing access to valuable scientific data.
As a Board Member and head of the Trails Committee Don hopes to lead in the development of new riding trails, to fight for trail legality ensuring future existence of current trails, and to organize and rebrand the county's amazing riding areas so that San Diego County can truly become a world class mountain bike destination.