Land Stewardship / Liaison Program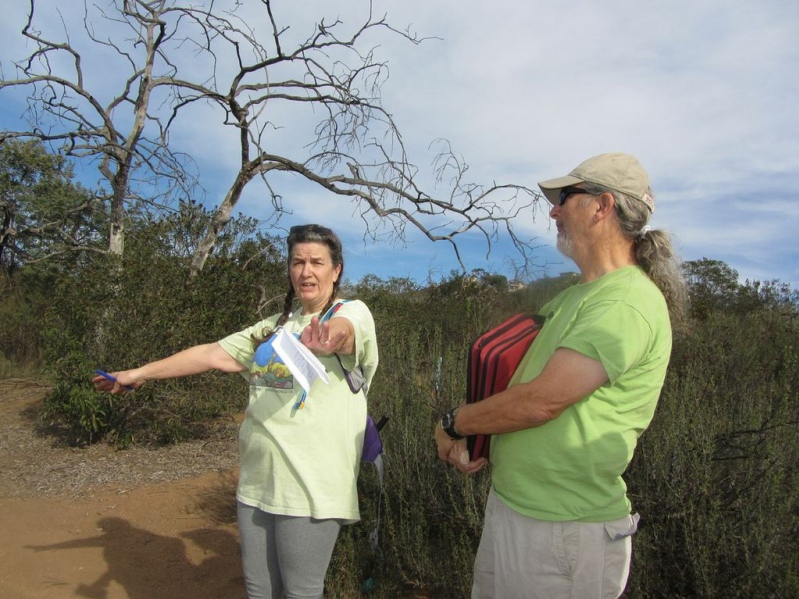 SDMBA Volunteer Liaisons provide direction, education, and hands-on building and maintenance of trails throughout San Diego County. Liaisons work with park rangers, city councils, community groups, and others concerned with maintaining accessible and sustainable recreational trails for our citizenship to provide balanced access for all trail users.
Volunteer SDMBA member Liaisons work with park staff and managers, community development groups, local and regional governing bodies, community advisory councils, environmental groups, national and regional associations to promote access to these San Diego parks and other areas:
Balboa Park/Morley Field – Black Mountain Open Space – California Riding and Hiking Trail (CRHT) – Crestridge Reserve – Daley Ranch – Elfin Forest – Hollenbeck Canyon – La Costa – Mission Trails Regional Park – Noble Canyon & USFS (Laguna) – La Costa Preserve – North County Coastal – Penasquitos Canyon – San Diego County – San Dieguito River Park – San Marcos/San Elijo hills – Sweetwater/Otay – Sycamore Canyon/Goodan Ranch Open Space Preserves – Tecolote Canyon
Liaison Contacts and emails
Program Short-Term Success
Press coverage, recognition of volunteers such as San Diego City Volunteer of the Month Awards (i.e. Gardner Grady July 2013), liaison hours submitted to board as minutes, active responses to liaison area trail closures/openings found on SDMBA forum and Facebook.
Program Long-Term Success
Association and recognition by other land management agencies as supporting SDMBA goals, co-developed grant awards with other land management agencies such as the Earth Discovery Institute and San Diego Canyonlands, recognition by land managers that SDMBA is a great information resource to convey important changes to land access policy affecting mountain bikers and other trail users on recurring basis.
Program Success Monitored By
Success monitored by continuing associations with land managers, value to community as found through press including TV, radio, print, and Internet news coverage, member comments, and donations and grants received to support on-going work.