Trail Preparedness
We are offering some basic resources to help you stay safe and be prepared for your mountain biking adventures.
Mountain bikers often take for granted the fact that we'll return safe and sane from our jaunts into the backcountry even those that take us twenty miles or more from the nearest town or main road. I think we get this false sense of security from the fact that long distances can easily be covered on a bike in a matter of a few hours, as opposed to hiking or backpacking where the time involved reinforces the reality of the seclusion and distance from help should some unforeseen event occur. The truth is, the further you get from your car, a road or a town, the greater the likelihood you'll end up spending the night in the woods if a serious injury or breakdown occurs. Traveling with the appropriate gear, however, greatly reduces not only the discomfort and danger inherent in an unplanned-for night in the woods, but also the chances of that ever happening in the first place.
In terms of preparedness there is no substitute for knowing what to do in case of an emergency. All the gear in the world wont help you unless you know how to use it properly. Before traveling any significant distance from help in the wilderness, educate yourself on emergency and survival techniques - Singletracks article
The tips included here are only suggestions and do not constitute professional medical advice.
If you have any suggestions to make this page more useful, please let us know at info@sdmba.com
---
"How to Survive Mountain Biking"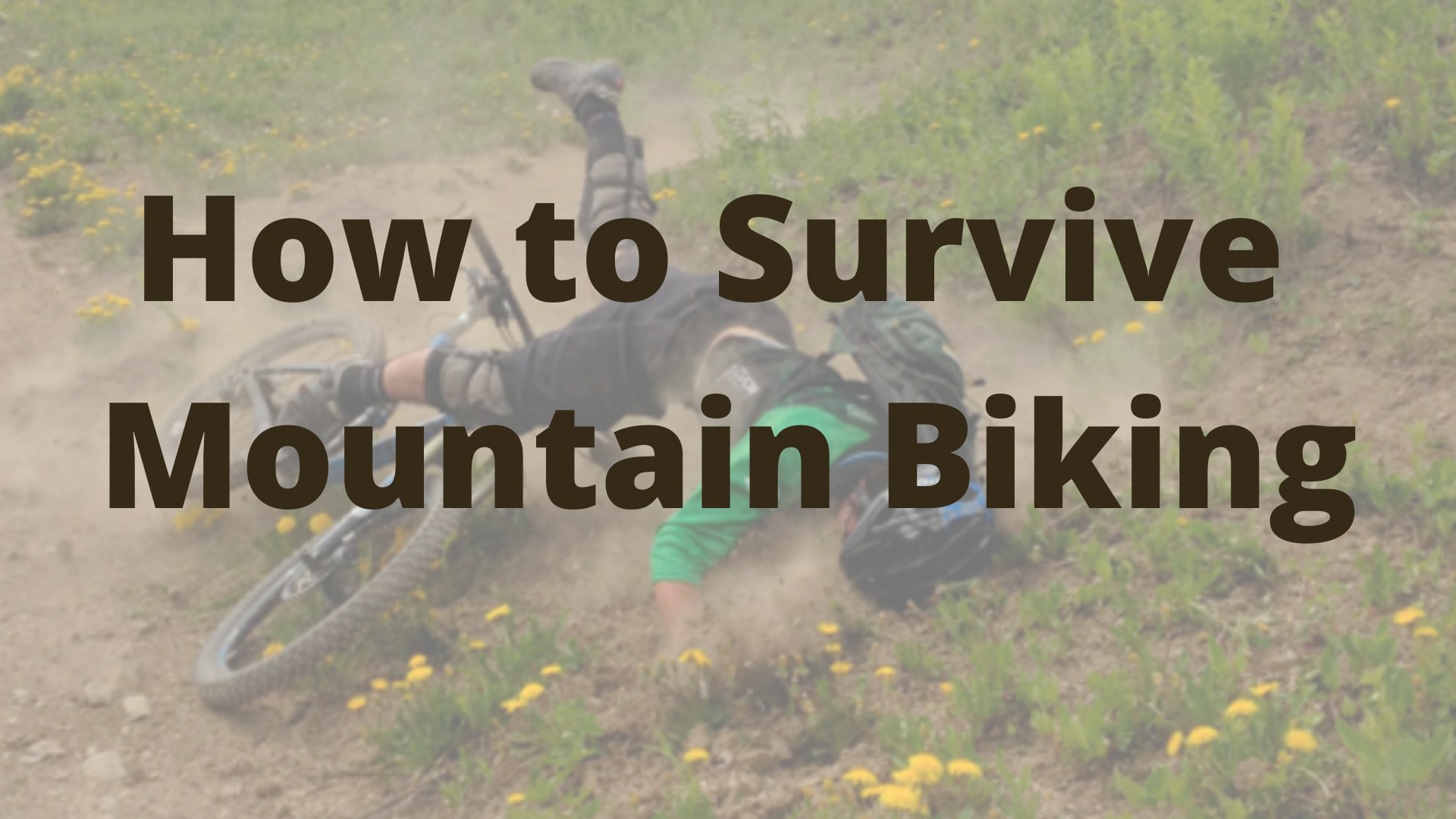 A two part presentation produced in December 2020, with the help of Dr. Silvia Santiago, Dr. Katharine Woessner, and April Oertle (ess EMT).
Part 1 View HERE
Part 2 View HERE
Printable Resource Guide created for this series.
---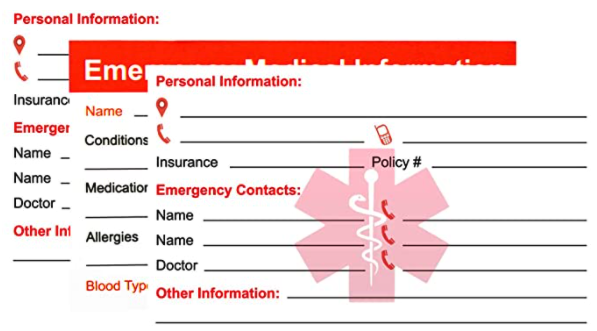 What To Carry In Your Pack
Emergency ID Card
WATER
Snacks
Electrolytes (Cliff Bloks, GU, Nuun, ect)
First Aid Kit
Sunscreen
Spare Tube + Tire Levers
Patch Kit/Sealant
Hand Pump (optional: CO2 cartridges)
Shock Pump
Multitool (optional: set of Allen Keys)
Chain Breaker + Masterlink
Deraileur Hanger
Zip ties
Emergency Identification Card Sample - Keep one in your pack and one in your car. Available on Amazon.
There Is No Perfect First Aid Kit!
That being said, consider carrying things you know how to use. These could include:
Bandaids (various sizes)
Antiseptic wipes
Disposble gloves
Sterile gauze (4x4 gauze)
Ibuprofeun or Tylenol
Duck tape or medical tape
Benadryl/Diphenhydramine
Epipen* (if you suffer from anaphylactic reactions)
Triple antibiotic ointments
Water purfication tablets (for longer rides)
Emergency Contact information
Save-your-life-card (many states sell inexpensive cards to pay for rescue)
Mylar Emergency Blanket
Whistle
Extra batteries
Bandana
Emergency sugar (i.e. gel shot)
---
Resources To Help You Stay Safe on Trails
Heat Related Emergencies and Hydration Tips
Snakes
Mountain Lions
Poison Oak
Wayfinding and Emergency Location Capability
---
Classes, Training and Other Resources
Wilderness Medicine Courses
1) Advanced Wilderness Medicine
2) REI -Wilderness Medicine Classes
3) NOLS: Wilderness Medicine Courses
4) LL Bean: Women's Only Wilderness First Aid Course
7) Stanford Wilderness Medicine
8) Wilderness Medical Associates International
Wilderness Survival Classes
1) REI: Wilderness Safety Training with NOLS
2) Wilderness Basic Course - Comprehensive hiking and backpacking course offered by the Sierra Club, San Diego chapter
3) Wilderness Survival Classes: Core Wilderness and Survival Skills Training
Online First Aid Classes
1) Colorado Wilderness Medicine: Basic Wilderness First Aid Course Online
2) Red Cross: Wilderness emote first aid
3) ACLS: Wilderness First Aid Basics
4) Round Adventurer: Outdoor First Aid course, self-paced round adventurer
Books
1) NOLS Wilderness Medicine, Tod Schimelpfenig
2) Mountaineering: Freedom of the Hills, Mountaineers Books