Trail Building and Maintenance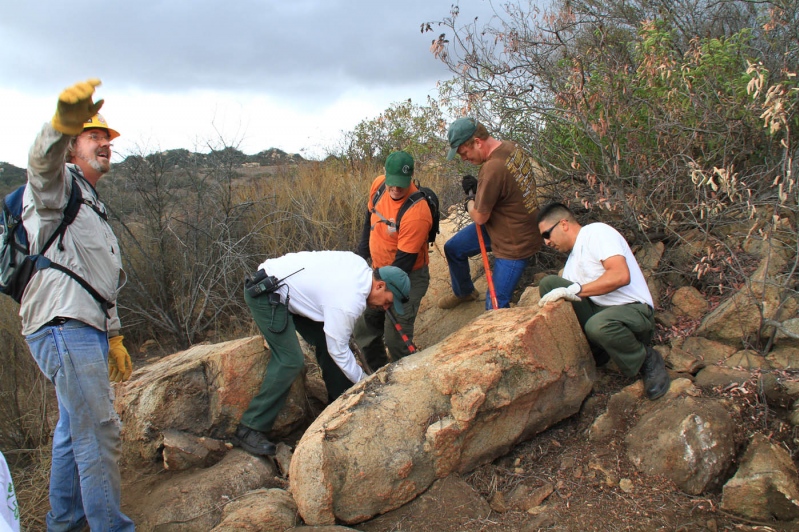 Trail work Days are an important element of promoting access to trails by helping to design, maintain, and build sustainable trails for all users. Trail building includes construction of bridges, cutting fresh trails, repairing damaged trails, working around endangered habitats and species, private and military property owners, securing a wide variety of tools, organizing volunteers into workable trained teams, training team 'trail bosses', developing robust relationships with area Liaisons and agencies, and providing a majority of work during our brief rainy season when trails are most workable.
Program Short-Term Success
In the 2017-18 trail work season, SDMBA volunteers logged over 2000 hours at over 30 organized trail work days. SDMBA volunteers maintained many trails in 8 parks, preserves and open spaces throughout San Diego County. In March of 2016, SDMBA held a Trail Crew Leader Training for 30 volunteers that included a morning classroom session and an afternoon in the field working a trail project for the
Escondido Creek Conservancy
. SDMBA also held the first ever Trails Stewardship Summit in November of 2017 hosting volunteers and professionals from around the county and multiple agencies for two days of workshops and two days of field work. The field work trainings were held at Crestridge Ecological Reserve and the Laguna Mountain Recreation Area of the Cleveland National Forest.

Program Long-Term Success
History of continuous development of trails throughout San Diego Country with successful track record of building sustainable, accessible resources… sometimes through endangered habitats with cooperating of related land managers.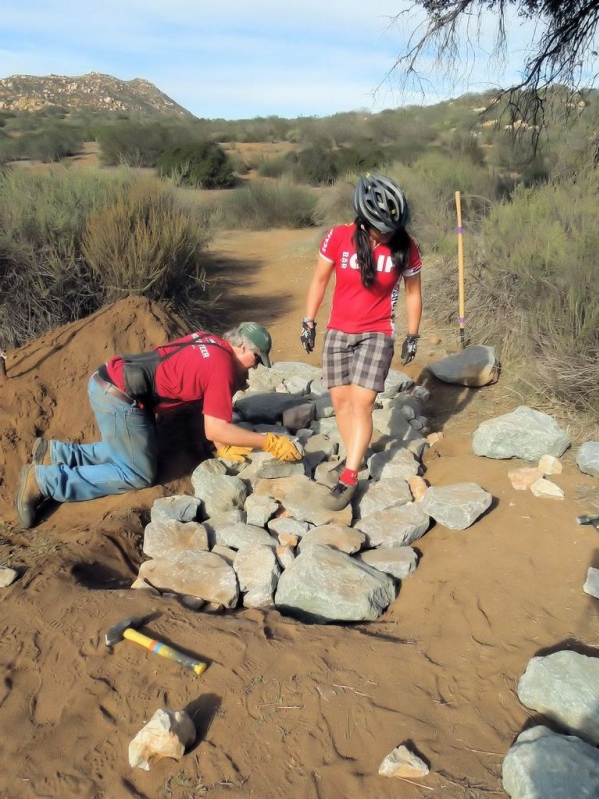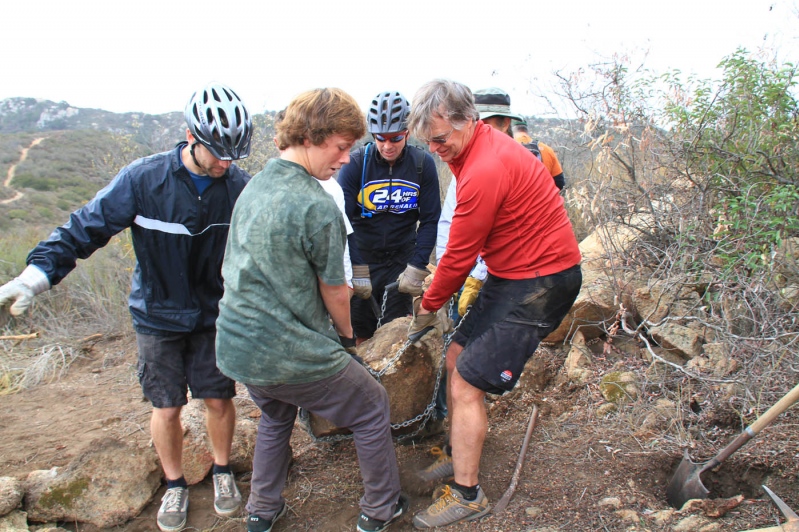 Program Success Monitored By
Recording of board minutes, press coverage, work with CACs, and other land managers. Drought: a new challenges to trail work includes the need to adopt arid trail construction practices in conjunction with land managers to preserve recreational access and habitats! Rain makes a lot of trail work possible but our ever-decreasing rain amounts reduce opportunities for support of this program. Here is some rainy-day trail work from a few years back!